GENEVA — Roughly two decades ago, construction of a bypass around the city of Geneva on the newly reconfigured U.S. Highway 81 expressway separated many local businesses from the highway traffic that previously had rumbled right past their front doors.
The associated loss of business was hard for some of those establishments, and for the community as a whole, to absorb. Now, however, plans for a new truck stop/convenience store and nearby 12-room motel right along the bypass route may help Geneva reach out and provide hospitality to U.S. 81 travelers once again — and perhaps even draw some of them farther into town for additional commerce.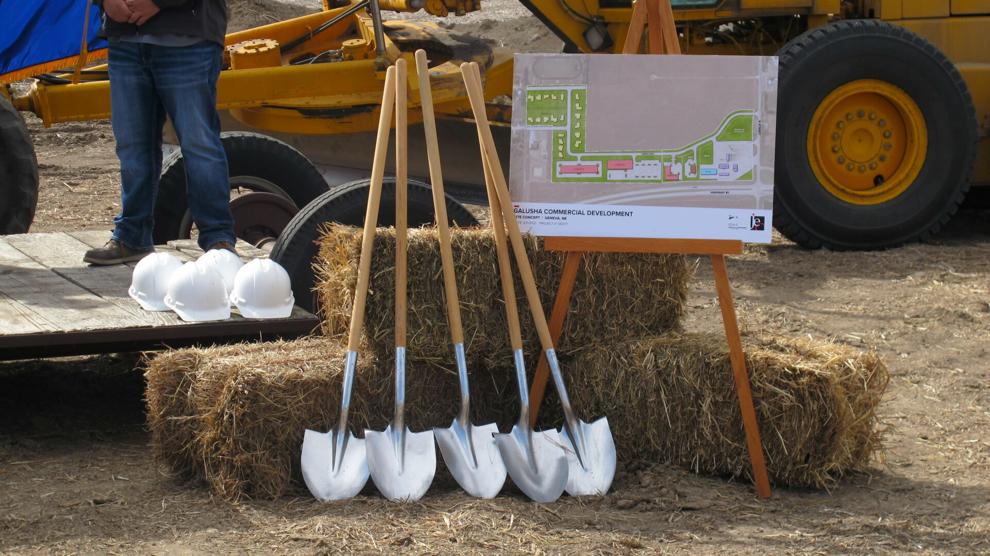 On Friday morning, developers and local officials were joined on the project site by state dignitaries for a ceremonial groundbreaking to kick off the development — a public/private partnership being led with around $1 million in public infrastructure work and followed up by nearly $3 million in private investment over the next year.
"This is the largest public-private partnership project in Geneva's history," said Geneva Mayor Eric Kamler, who welcomed participants and spectators to Friday's groundbreaking near the corner of U.S. 81 and R Street on the north side of town.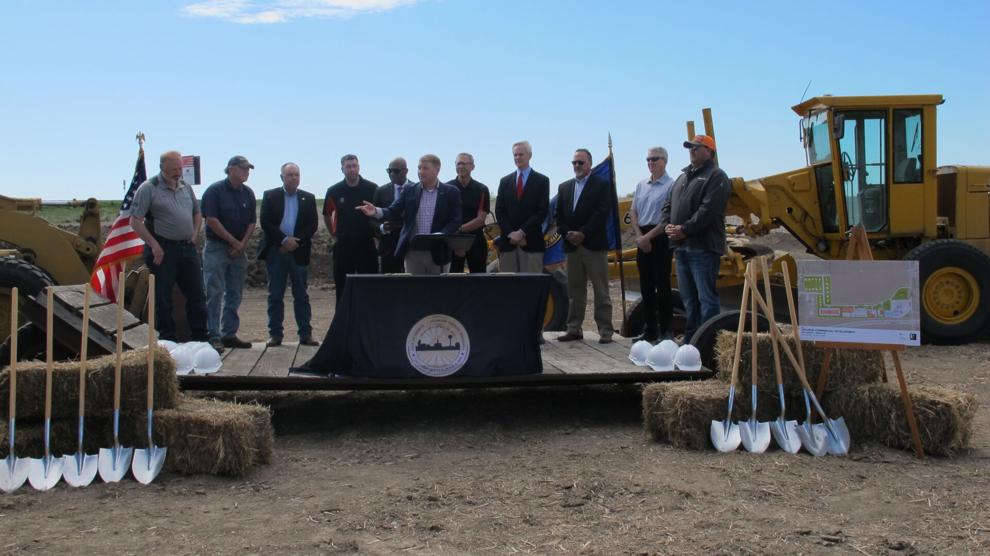 Plans call for a 4,000-square-foot Good2Go truck stop/convenience store to be built by Lichti Bros. Oil Co., which is headquartered in Shickley, said Tim Lichti, president of the company.
The Good2Go station will have separate diesel and gasoline fueling islands, Lichti said. The store probably will have 10-15 employees and be open from early morning to late at night, he said.
Brandon Lichti, who is Tim's nephew, will be the Geneva store manager.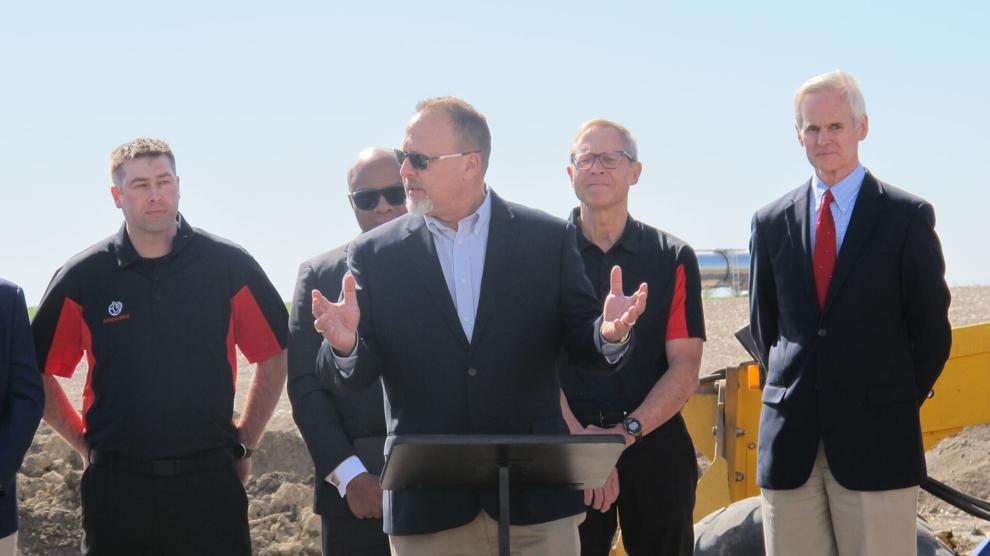 Tim Lichti said he sees a lot of potential in the location, which is on the west side of the highway and south of R Street.
The company intends for the store to serve not just highway travelers, but the local population, as well, Tim Lichti said.
"We're going to depend on both the highway traffic and the local traffic," he said.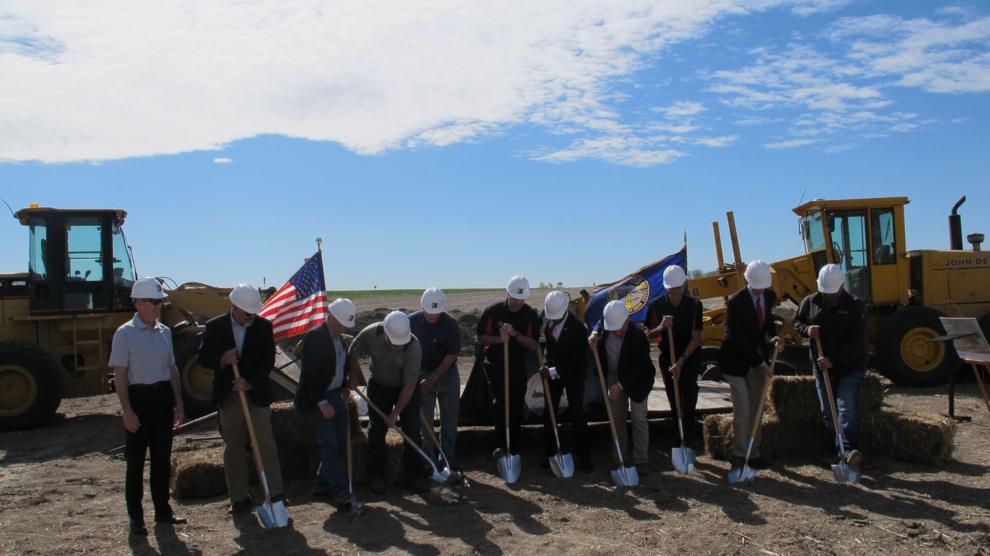 Next door to the south will stand a new 12-room motel to be built by developer Walter Aschoff of Osmond, who is in the construction business and has initiated motel projects in other Nebraska communities.
Tim Lichti said that while the Good2Go and motel businesses will be separate, he and Aschoff have agreed that Good2Go employees will handle responsibilities related to checking in motel guests — which will reduce the amount of labor needed to keep the motel operating.
"It'll be good for us, too," Lichti said.
Kamler said the overall project, which is being referred to as "Genesis Drive," has taken about 2 ½ years to put together — and everyone involved is hoping it leads to additional commercial and eventually residential development filling in to the south along the west side of the highway.
The development is possible because area farmer Robert Galusha was willing to sell the community about 34 acres of his land to help Geneva grow, Kamler said.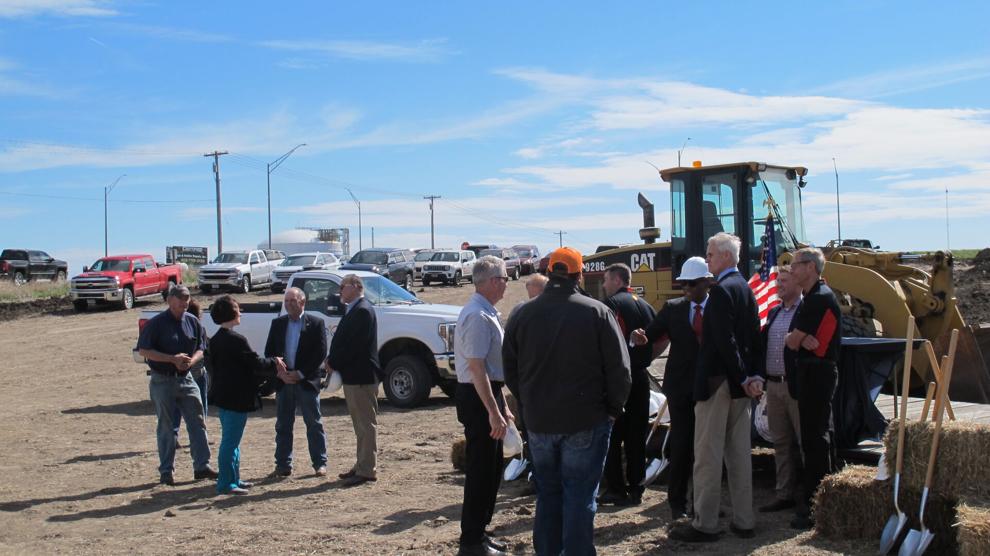 The city will build a winding 30-foot-wide street, to be called Genesis Drive, to serve the new development from R Street south. At first, just the northernmost 1,400 feet of the new street will be paved.
The city also will extend all utility services to support the new development area.
Getting the development off the ground included annexation to get all the property being acquired from Galusha into the city limits, Kamler said.
The city's LB840 sales tax fund for economic development is being used to cover the public infrastructure costs. Property tax increment financing will capture roughly $35,000 annually over the coming years to help replenish that fund, the mayor said.
Earth moving and the street and infrastructure work are beginning now with VanKirk Brothers Construction of Sutton as general contractor. Completion of that work is expected by the end of August.
Tim Lichti said construction of the truck stop will follow.
"We'd like to get started this fall, and it's be open next year," he said.
Friday's program included remarks by Lt. Gov. Mike Foley; Tony Goins, director of the Nebraska Department of Economic Development; and state Sen. Tom Brandt of Plymouth, whose 32nd Legislative District includes Fillmore County.
Aschoff and Galusha also said a few words.
Aschoff said that it was people of goodwill working together that kept the development plans on track through all the necessary negotiations and rounds of governmental approval.
"We are excited to be joining the Geneva community here and be part of another project that's locally partnered," Aschoff said. " 'People' made it happen."
Foley and Brandt both mentioned all the development occurring in and around Geneva lately and credited the community for its efforts.
"There's a lot going on here," Brandt said. "You're doing something right."
City Administrator Kyle Svec said discussions about development on the north side of town have been under way throughout his 16-year tenure in city government, and he's pleased to see those discussions bearing fruit.
"I'm thankful for all the people who surround me in this process," Svec said. "I'm anxious to get this thing started — and I can't wait for that first cup of coffee."