GRAND ISLAND — Graduation felt like an abstract idea for Jack Samuelson of Hastings until the Central Community College-Hastings ceremony Friday at the Heartland Event Center in Grand Island.
"Walking across that stage, it felt real," he said.
Samuelson was among the roughly 144 students who attended the graduation ceremony for the CCC-Hastings campus, conducted this year in Grand Island to allow for social distancing due to the novel coronavirus disease, COVID-19, pandemic.
The diesel technology graduate said he preferred being able to invite family and friends to the ceremony, even though it wasn't held on campus. In 2020, the graduates were honored with an online commencement celebration.
"It's a lot better than a webcast," Samuelson said of the decision to move the venue.
Masks and social distancing were required in the venue. The college hired a professional photographer to provide pictures for each student, but also allowed family members to take their own photos in a designated area.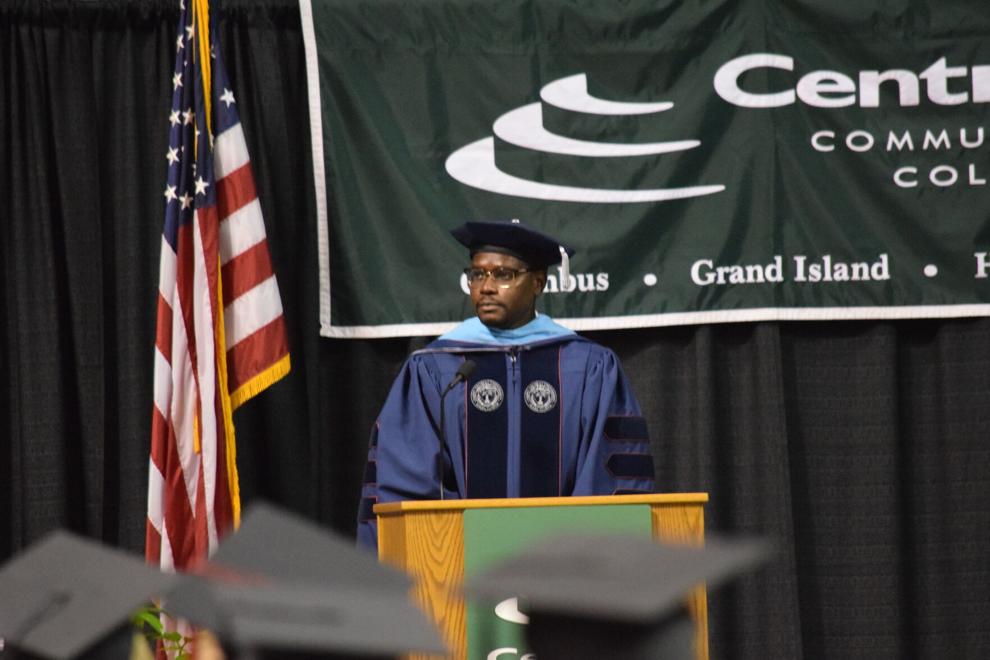 Jerry Wallace, Hastings campus president, welcomed the audience and thanked parents and family members for their efforts to help students reach graduation.
"Your support for our graduates has been crucial for their success," he said.
Harvard native Bradley Keasling, the 2021 Outstanding Alumni from Central Community College-Hastings, gave the commencement address.
"I'm truly humbled to be selected for this award," he said.
Keasling earned his associate of applied science degree in information technology and networking in 2001. He received an online bachelor's degree from Bellevue University in business management in 2006 and master's degree in business administration in 2008.
He is outreach manager for Bellevue University, helping CCC students pursue educational opportunities at a higher level.
He said CCC was part of the foundation he built his life upon, inspired by the hard work and dedication of his mother, Brenda. He said it's OK to fail as long as a lesson is learned. Perseverance is the key to success, he said.
"Keep moving forward, no matter what comes your way," he said. "When you fail, simply just stand."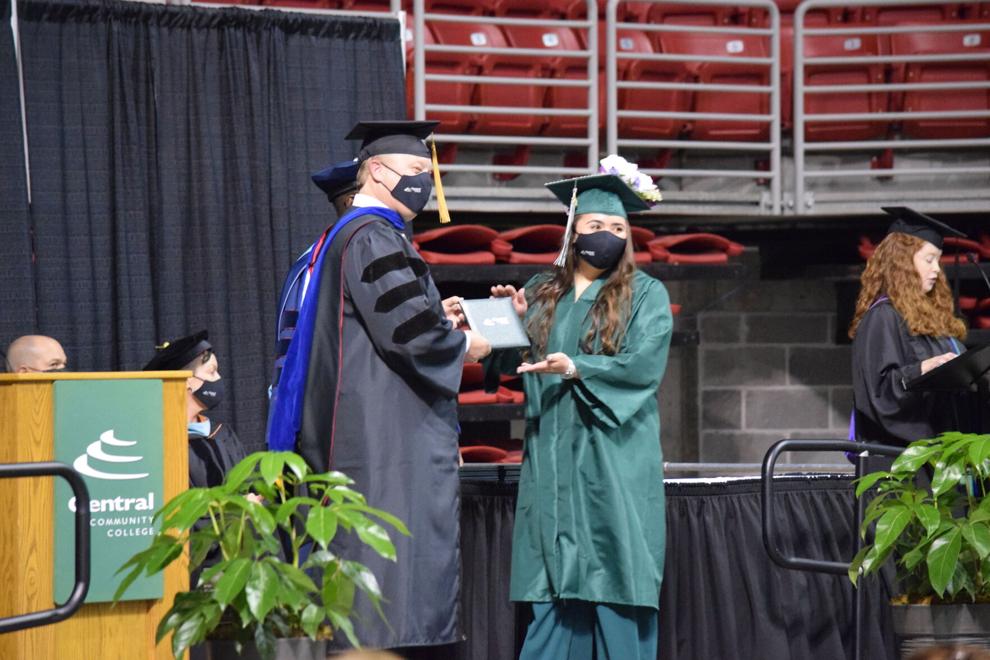 He also credits his faith in God in giving him the ability to continue on in the face of trouble.
"It is really my strong faith that has brought me to where I am today," he said.
Commencement for CCC-Grand Island was Friday morning, also at the Heartland Event Center. The CCC-Columbus Campus ceremony was Friday evening in Columbus.