RED CLOUD — Whether it be the place of your birth, the place of your childhood or that special locale that conjures up certain memories, there is always a certain feeling with coming home.
It's seeing the dust flying up from the tires as you turn off the highway and on to the old gravel road. It's the smell of the soil and the crops and the fresh air of country life.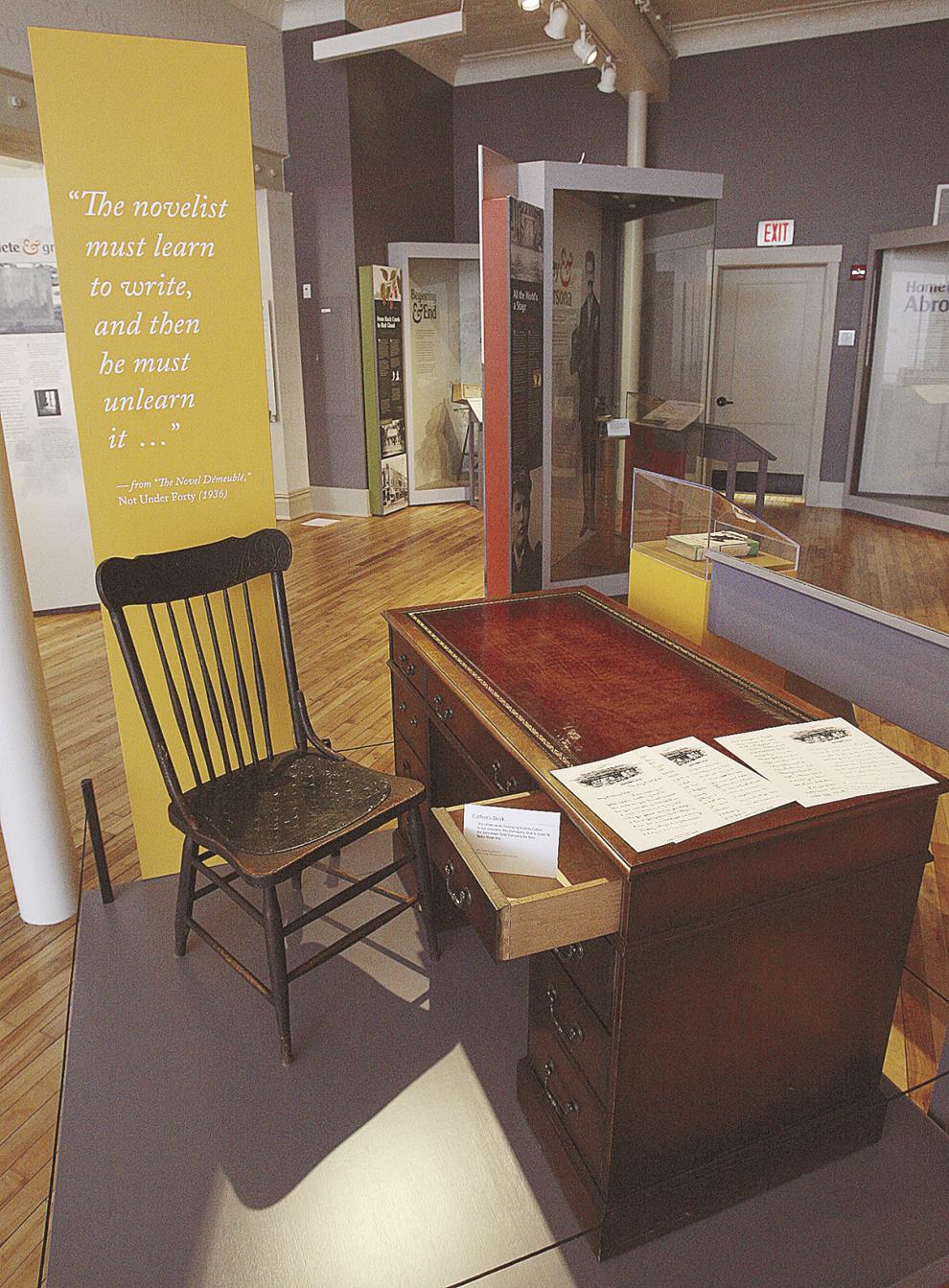 It's the front porch where you would sit and talk with your mom on Saturday mornings and play with your siblings on Saturday afternoons.
For writer Willa Cather, coming home meant taking the train back to Nebraska where she would spend weeks or months in Red Cloud with her family.
Cather spent her formative years growing up in Red Cloud and south central Nebraska, a place where the rolling hills and prairie grasses inspired some of her most famous works.
After leaving Nebraska in 1896, her permanent addresses were in Pittsburgh and then New York City. But she continued to come home to Nebraska for much of her adult life.
The visits, which came after Cather had become a professional writer, would be for weeks or months at a time and often in the summer or around Christmas.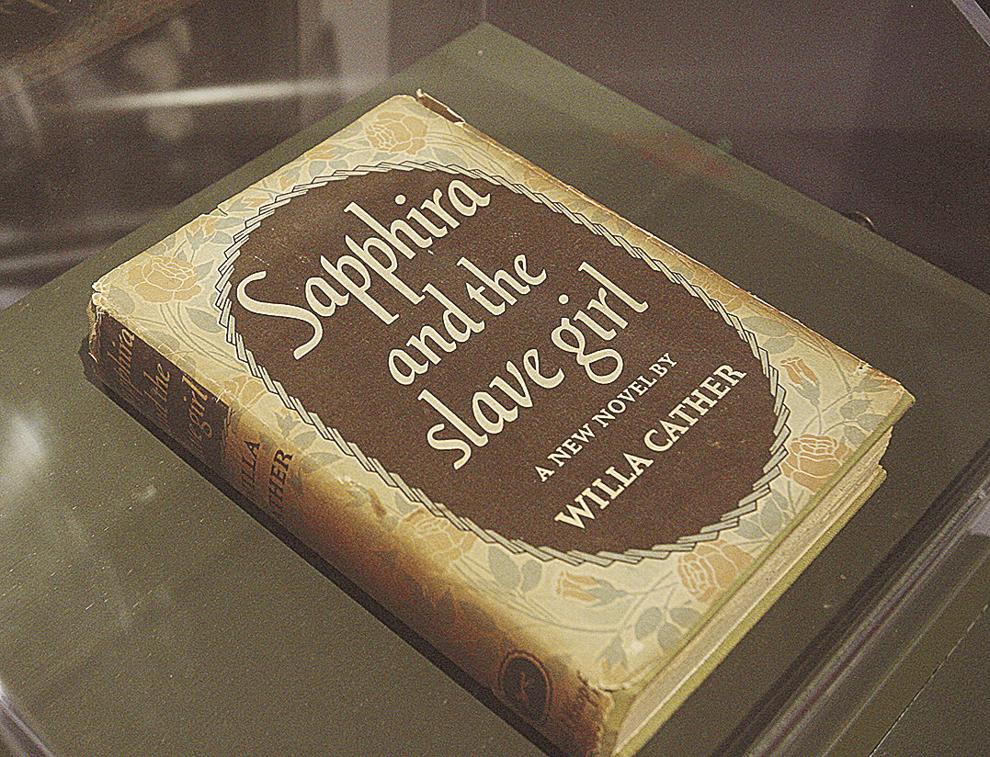 Her last trip home came in 1931 for a family gathering following the death of her mother, Mary.
Cather's final resting place may be at the Old Burying Ground in Jaffrey, N.H., but her spirit still lives on in the prairie winds and the hearts of many Nebraskans.
One who truly carried Cather's spirit was Mildred Bennett, the woman who started the Willa Cather Pioneer Memorial, later known simply as the Willa Cather Foundation, in 1955.
Bennett collected hundreds of books including not only Cather's works but those of her contemporaries, along with books on philosophy, sociology, mythology and religion, all subjects that inspired Cather's work.
Today all those pieces and more have come together in the archives of the new National Willa Cather Center.
For the last several years, the staff of the Willa Cather Foundation have been working amidst a $6.7 million renovation to the Moon Block Building on Red Cloud's main street to serve as a new home for the foundation.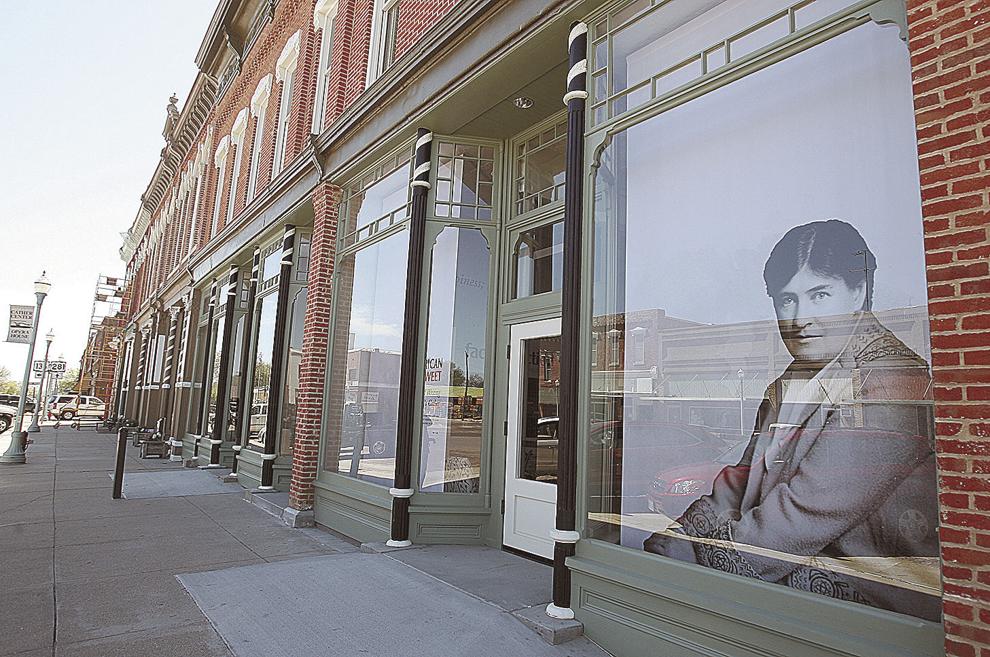 Construction on the Moon Block began in 1886, three years after Cather and her family moved to Red Cloud, so the building is very much connected to Cather. The author even refers to it in one of her novels.
In addition to preserving the historic building, the foundation needed a larger permanent home. For decades, it had operated out of storefronts on Red Cloud's main street before moving into the remodeled Red Cloud Opera House in 2003. The Opera House and Moon Block buildings share a common wall, so their structural fortunes are linked.
On June 3, Cather enthusiasts from across the country and around the world will gather to dedicate the new National Willa Cather Center in the historical Moon Block building.
"The National Willa Cather Center is a museum and archive dedicated to promoting Cather's legacy," said Ashley Olson, executive director of The Willa Cather Foundation. "This is an expanded version, an enhanced version of what we had before, much enhanced."
The National Willa Cather Center includes a much expanded bookstore, a permanent Cather exhibit and a climate-controlled archive to house both Cather's personal possessions and other pieces related to Cather and her work.
For decades, the archival materials have been kept in closets, basements and even the old Garber bank building on Red Cloud's main street — once the Cather foundation headquarters.
"The trouble was nobody could see them," Olson said. "So they weren't doing anyone any good back there."
Researchers who wanted to use any of the materials had to either sit at a table in the old bank building or in a cubicle among the staff at the Cather foundation.
The need for a true archive to protect all of the articles and materials and a space for researchers to study these pieces was part of the impetus for building of the new Cather Center.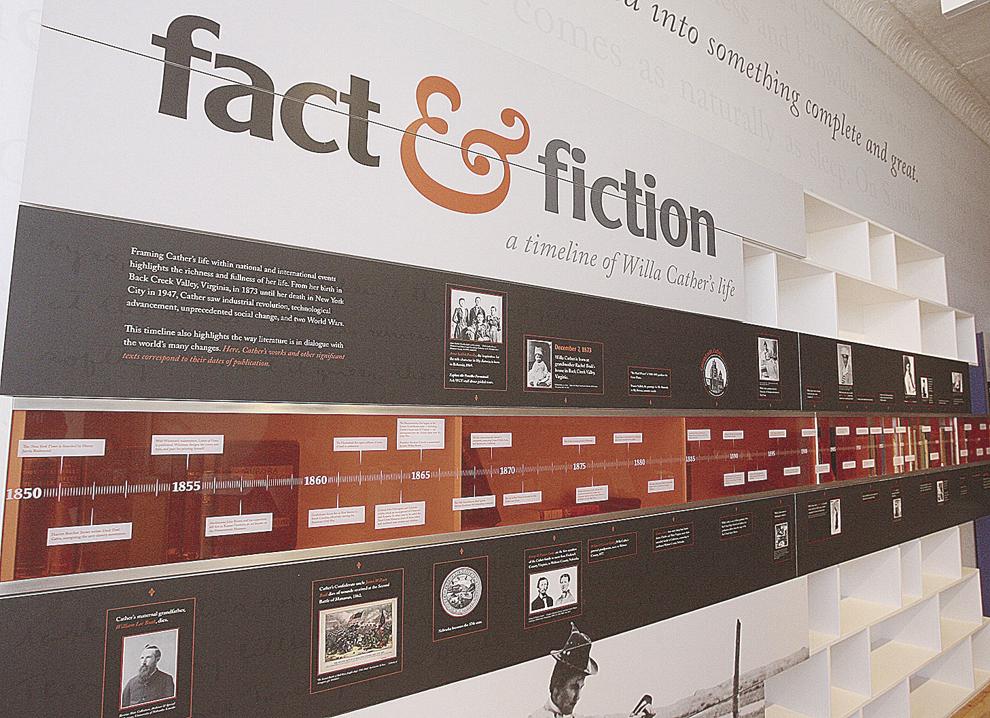 The second floor of the new Cather Center includes an open room with tables where researchers can go through materials in a quiet space dedicated to research.
Through a nearby unmarked door, the temperature changes and the lights have dimmed in the new climate-controlled archives.
"The temperature doesn't change more than a degree or two, and the humidity doesn't change more than a few percentage points," said Tracy Tucker, the foundation's education director and archivist.
She said the archive space has been a long time coming.
"It's pretty amazing to think how far we have come in four years," she said. "There's been a lot of dust and commotion to work through, but this feels like a tremendous payoff to have this facility to work in."
Tucker said with the new archive room, she has the space to properly protect and display pieces that researchers might not otherwise get to see.
There are the paintings and prints that hung in Cather's apartment. Those are too delicate to be hung out in bright, open spaces. They are still available for researchers to see and study in the protection of the archive, however.
"This gives us an opportunity to have them accessible and safe at the same time, which is something we didn't have in the past," Tucker said.
For literary researcher Becky Faber, visiting the new Cather Center is part of her immersion into the world of Willa Cather.
"You come here and you have these tremendous resources," Faber said. "You can pull all this information and I just see the capacity here for people to find information they wouldn't find elsewhere."
Faber, who lives in Lincoln, previously wrote her college dissertation on Cather's Pulitzer Prize-winning novel "One of Ours" and has since become a devoted study of Cather and her work.
"I was very connected to the Bladen area, the history, the sociological movements that were going on," she said. "And then I just kind of adopted G.P. Cather and his family, so a lot of the research I've done over the last few years has been about the George Cather family."
For Cather Center volunteer Vickie MacMillan, visiting the Cather Center and Red Cloud is really about connecting with Cather on a more personal level.
MacMillan, who lives in Olympia, Wash., was first introduced to Cather three years ago in a book club when they read the 1918 novel "My Ántonia."
She became so fascinated that MacMillan visited Red Cloud and later became part of a Road Scholar program for seniors through the Cather Foundation.
"When I came down and connected the real places with the fiction, I began to understand. Now I have the smallest glimpse into Willa's brilliance," she said.
With the creation of the new Cather Center, Olson said she and the foundation have received several new Cather artifacts from family and others that will now be protected within the new facility.
Those include two desks owned and used by Willa Cather herself.
The first is a desk with a bookcase on top that sits in the research room of the center's archives.
The desk was made by the St. Louis Furniture Workers Association and features a shipping label on the back stating that it was shipped to Willa's father, Charles Cather, in Red Cloud.
Sitting inside the shelf atop the desk is a leather and metal brace wrapped around the form of a woman's hand and wrist. That is the hand brace Cather wore later in life.
"She suffered recurring injuries to her hand, and that prevented her from working on her preferred longhand method of writing," Olson said. "She wrote all her novels and letters longhand, so that was quite an onerous task."
The desk was acquired in February from a family descendant in Denver. The wrist brace is part of the Jim and Angela Southwick Collection.
Jim is the grandnephew of Willa Cather and the son of Helen Cather Southwick, Willa's niece.
The other Cather desk now on display in the Cather Center is part of the permanent Cather exhibit on the building's main level.
The desk was only acquired by the foundation a few years ago when a Cather descendent was moving and asked if they would like the piece.
"We don't know exactly where this desk would have been — whether it was at her apartment in New York or her cottage at Grand Manan," Olson said.
The piece was made by the Jamestown Table Co. for its Taylor Made line, which was based in New York.
Olson said she has been impressed by the number of Cather artifacts that have been added to the collection in recent years.
"The fact that there are still pieces out there that are emerging and being offered to us is both exciting and very meaningful," she said.
Tucker said she also is pleased to see the addition of more materials and pieces to the Cather archives.
"It's been really interesting as this project has gotten closer and closer to being finished, we hear from family members who said, 'We have more stuff for the collection.' It feels a little bit like Christmas," Tucker said. "These things are very precious to those family members. It's exciting for us.
"I don't want to say you get used to it because you don't get used to it. It's incredibly humbling that people entrust their treasures with you."
Tucker said there are many more things that can be added to the archives for decades to come. One collection the foundation currently is working to gather is of dissertations about Cather written by students back in the 1950s and 1960s that weren't previously compiled anywhere.
"A lot of them are actually really insightful and would be useful to scholars if they had access to them today," Tucker said.
While there are no dissertations on display, there are numerous Cather artifacts in the new permanent exhibit "American Bittersweet: The Life and Writing of Willa Cather."
Olson said the exhibit's name is twofold.
Part of that inspiration came from the American Bittersweet vines that grow on a trellis in front of the Cather's first home in Red Cloud.
"We believe that is the same American Bittersweet plant that was growing there when the Cather family occupied the house," Olson said.
The other meaning behind the title is a nod to Cather's life, art and writings and the human experience.
"The bitter and the sweet," Olson said. "Everyone's life has those moments, and hers was no different, of course."
In the exhibit, guests get a glimpse into Cather's life through stories, photos and previously unseen artifacts including Cather's passport, some of her clothing, first editions of her books and the writing desk.
The exhibit also includes six of the eight original drawings from Cather's only illustrated novel, "My Ántonia," drawn by artist W.T. Benda.
After walking through the building, Olson said this building, its collection and what it stands for are truly a tribute to the life and work of Willa Cather.
"(This is) a culmination of everything we have been working toward throughout our 62-year history," she said. "Mildred Bennett and the founding members of the Cather Foundation board had long envisioned a center, an international center as they referred to it, where people could come, scholars could come and study and it would become a living memorial of sorts. In some ways we have had that over the years but having the archive, the study center and the proper museum really allows us to achieve that goal in a comprehensive way."