Hometown hero Grant Schmidt played a crucial role in Thursday's Sodbuster victory.
Hastings had cooled off from its hot streak Wednesday, suffering a lopsided loss, so Schmidt provided the spark in an otherwise uneventful contest on a breezy night at Duncan Field.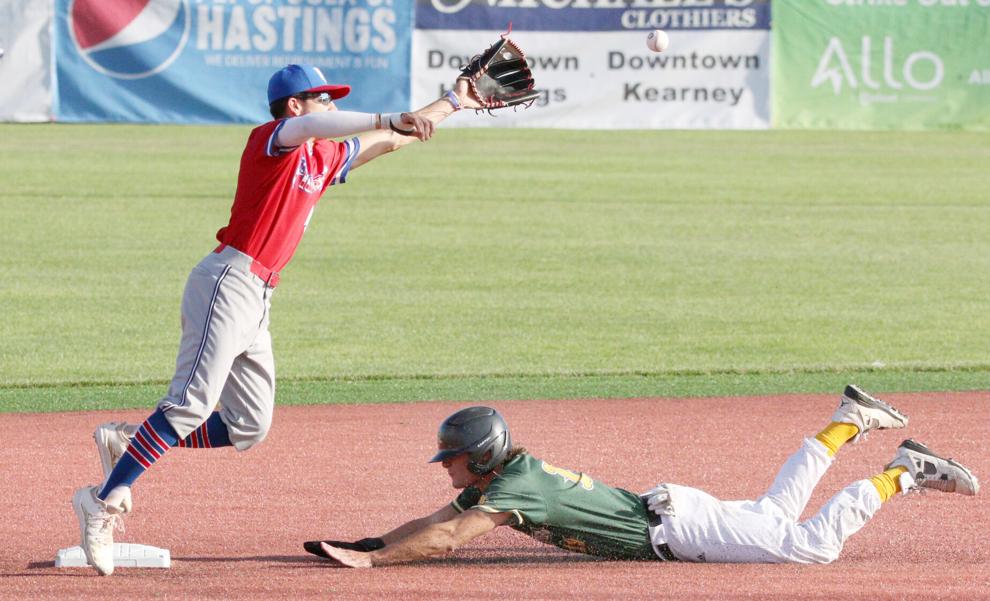 Aside from making a diving catch on defense, Schmidt had one of the most crucial at bats in the game.
The bases-loaded walk he drew on nine pitches in the home half of the fifth started a two-out rally that resulted in five runs and sent 11 hitters to the plate.
"I knew it was a huge at bat. Going in, I knew I needed to get the job done," Schmidt said. "When I got down two strikes, I was like 'OK, got to shorten up, got to get the ball in play somehow.' Then, he threw me a few balls late in the count and I just kept fouling balls off... He eventually threw me ball four."
It ended the night of Western Nebraska's starter, and gave Hastings the cushion it needed to hang on for its 10th win of the summer.
"That was big time," head coach JM Kelly said. "I don't know what the stat is, but it's an extreme percentage (that you win) when you score more in one inning that the other team scores in the whole game.
"Having that big inning is important and nine times out of 10, if you have a big inning you're going to win the game. For those guys to stick around and grind out those at bats, it was big for us."
Schmidt's walk scored Casey Burnham, who singled. After a pitching change, Griffin Everitt welcomed the new arm in with a two-run single to left. An error off of the bat of Braden Sellon extended the frame and added to the tally. Then Everitt scored on a wild pitch.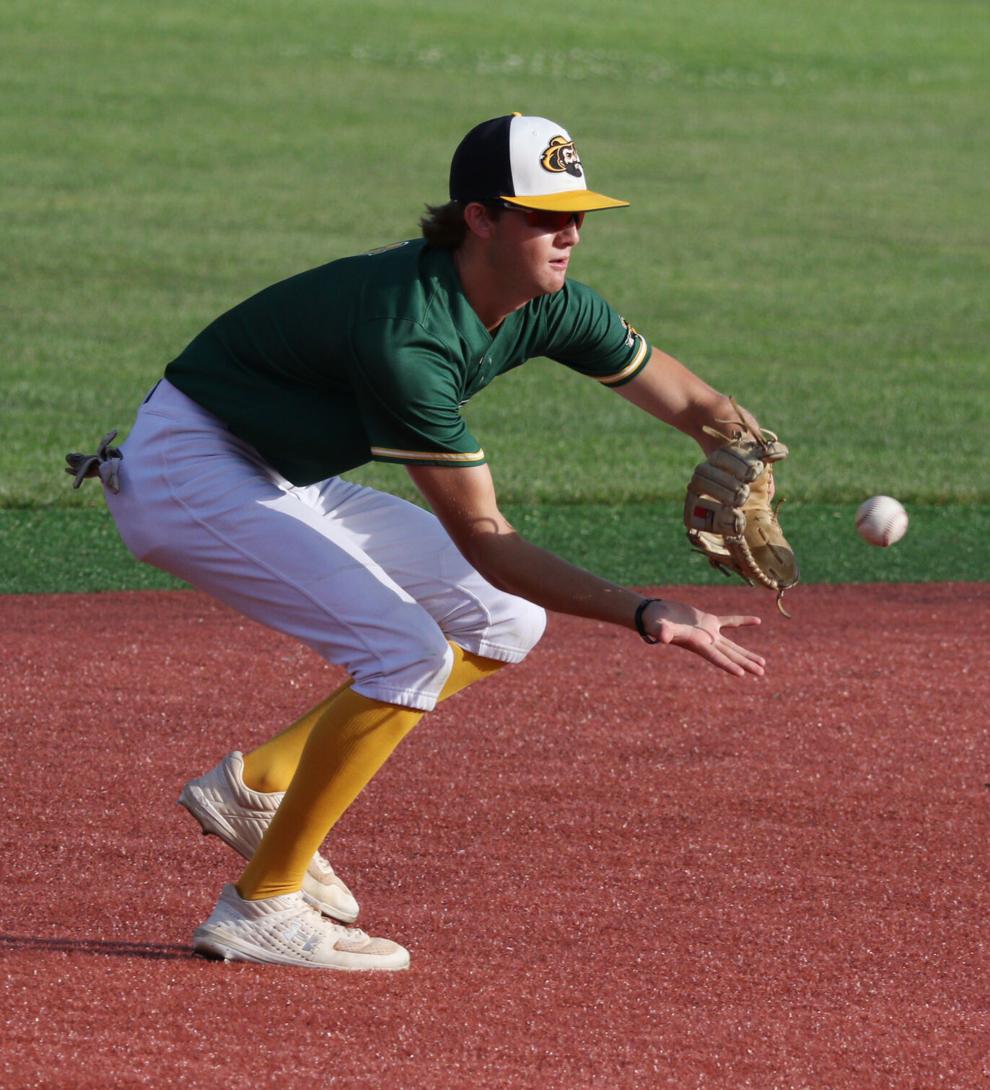 Western Nebraska, which compiled only three hits on the night, thrived off of free bases.
The Sodbuster pitching staff surrendered 14 walks and hit another batter.
The Pioneers' first run was plated after a bases-loaded walk in the seventh. Western's final two runs crossed in the eighth when two walks issued by Trey Kissack came back to bite on a two-run single by Jason Luke.
Kelly was shocked to hear his staff's final walks tally. His credit went to the team's clean night in the field.
"We played really good defense," Kelly said with a smirk.
"That's kind of embarrassing. I've never seen a game with 14 walks and somebody won, much less 14 walks in a game. It was just imperative that our defense went out and played well, and they did."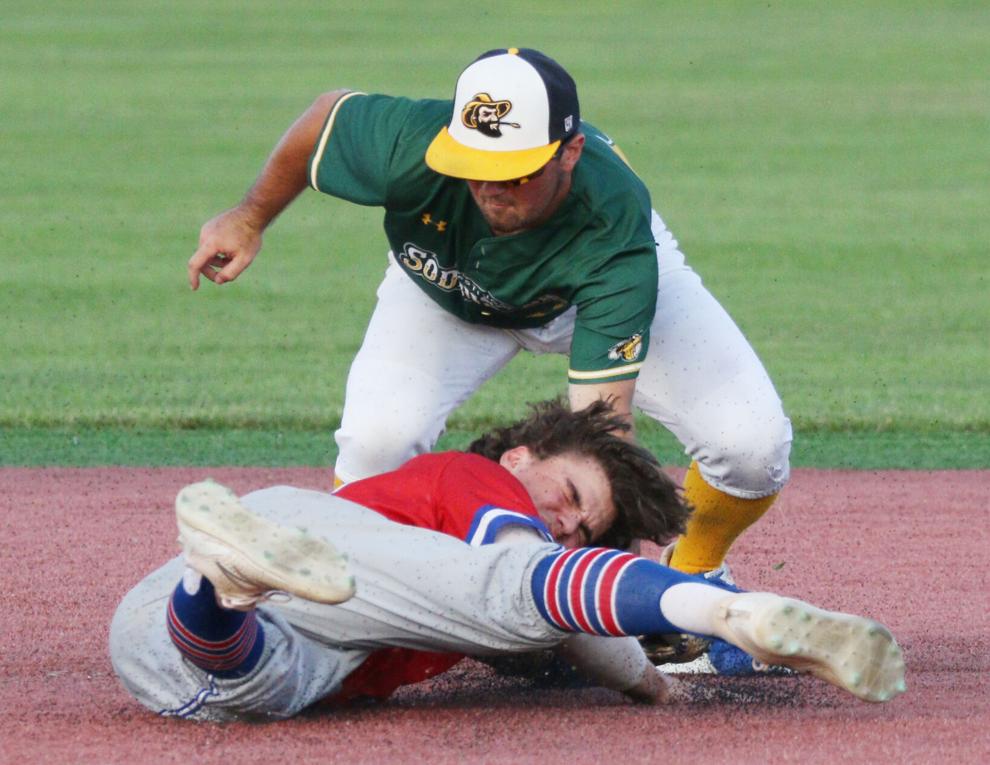 Shortstop Dylan Herd impressed with his eight assists and three putouts — one of which was a diving catch in shallow left field that ended the sixth.
Four Sodbusters recorded two hits apiece: Everitt, Schmidt, Cole Evans, and Ryan McDonald.
A triple to deep right by McDonald in the eighth and a single by Schmidt insured the Sodbusters' victory. McDonald's blast plated Evans, who reached on an infield single.
Kelly was pleased with his team's response after collecting only five hits in a much different fashion the night before.
"Much happier," he said. "We did a much better job sitting back, seeing the ball a lot deeper in the zone. The guy (Western Nebraska) threw was pretty soft, so I think they did a great job."
The two teams finish off the three-game series at Duncan Friday with first pitch scheduled for 6:35 p.m. Then, Hastings will follow the Pioneers back to Gering for three more.
WNP (9-12)...........000 000 120 — 3 3 2
HAS (10-9)..........000 050 02x — 7 10 0
W — Jake Bigham. L — Chandler Young.