The Hastings baseball team has begun quite the stretch of games. Over a span of 11 days — which began Tuesday — the Tigers will play eight games. Needless to say, pitching is going to be key for HHS if it wants to come through this stretch in good shape heading into districts.
The need for pitching is the main reason starter Brayden Mackey was pulled from Thursday night's solid start after surrendering just two runs to seventh-ranked Waverly. But the No. 5 Tigers had already built up a sustainable lead en route to a 8-5 victory.
HHS head coach Blake Marquardt knew that the Tigers would need Mackey, as well as the rest of the pitching staff, to be as fresh as possible for the upcoming stretch of games.
"He stopped at 78 pitches just because of the amount of games we're going to be playing," Marquardt said of Mackey's outing. "He deserved to throw more, but with the upcoming games we decided to pull him. We did the same thing with (Braden) Kalvelage Tuesday against Bellevue East... We just have so many games back to back, we have to have arms healthy."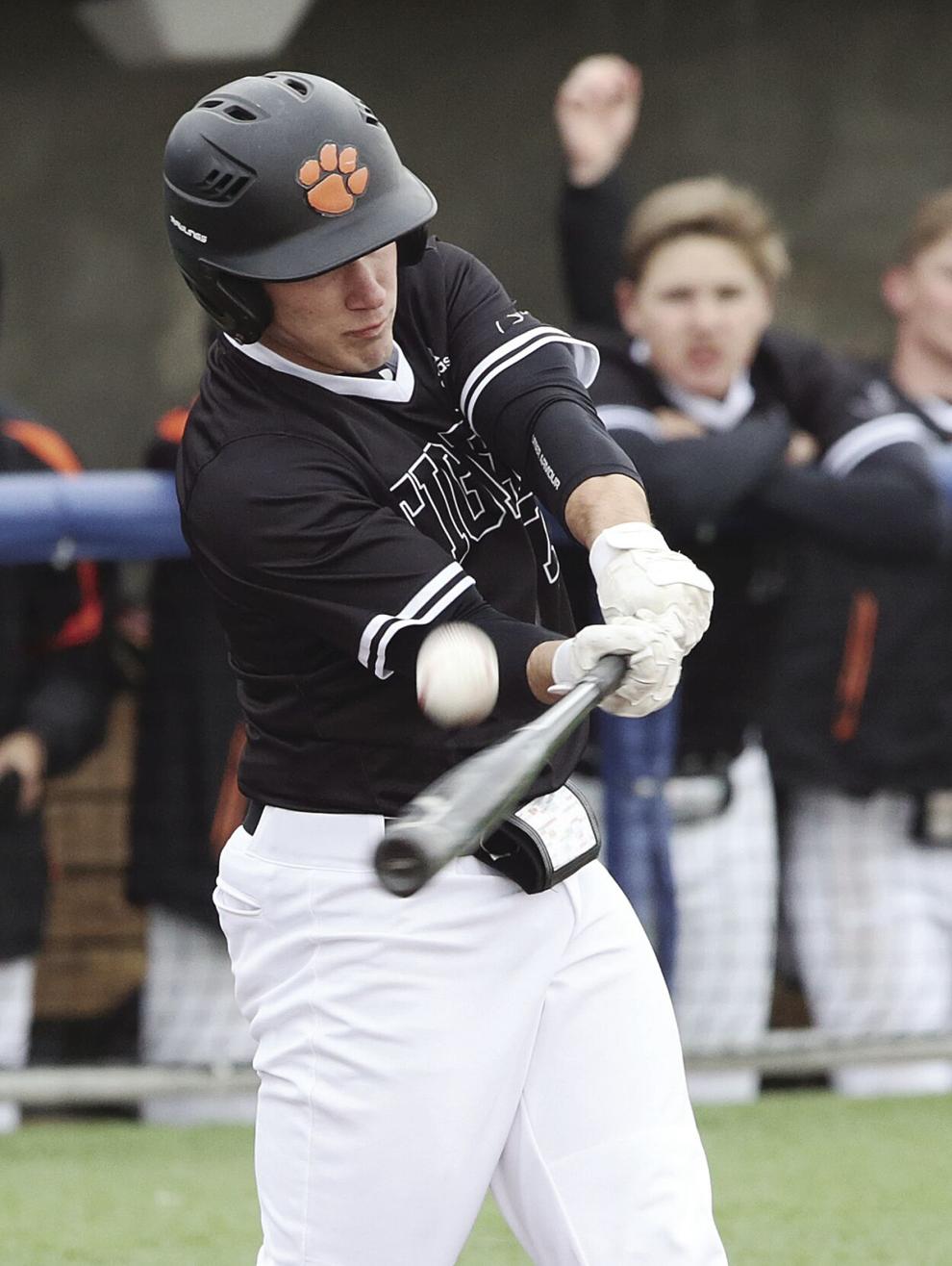 Marquardt said Thursday's win over the Vikings required a total team effort. Mackey gave the Tigers 4 2/3 solid innings of work, and the HHS offense poured in eight runs on 10 hits. The HHS coach was happy to see so many players step up to help the team.
"We just thought it was a team win, in the sense that we had to use multiple pitchers and scored in four different innings. It kind of just took an array of things to beat Waverly today, and they're a good team," Marquardt said. "We knew coming in it was going to be a tough battle...but I thought our guys did a good job of making in-game adjustments."
Hastings trailed Waverly 1-0 until the third inning. Trayton Newman got the scoring started for the Tigers, as he singled home Justin Musgrave. Luke Stevens drove in another run when he was plunked by a pitch with the bases loaded, and Cameron Brumbaugh put HHS up 4-1 with a two-RBI single to cap the frame.
The Tigers tacked on at least one run in each of the next three innings. Hastings took advantage of three Waverly errors in the fourth inning, scoring a pair of runs to extend the advantage to 6-1.
Luke Brook scored a run with a sacrifice fly in the fifth, and Cambren Montagoue put together a 13-pitch at bat, which he finished off by singling home Hastings' eighth run of the game.
While the Hastings offense was tacking on runs, Mackey was doing his best to keep Waverly off of the scoreboard. He gave up just two hits before being lifted and was able to get out of mini jams with the help of his defense, which turned a double play and caught a would-be base stealer at second base to end a scoring threat.
"He did his job," the HHS coach said of his starter. "I was a little concerned because he had some walks, he had some deep counts, but we were able to get him the lead and then he started to settle in."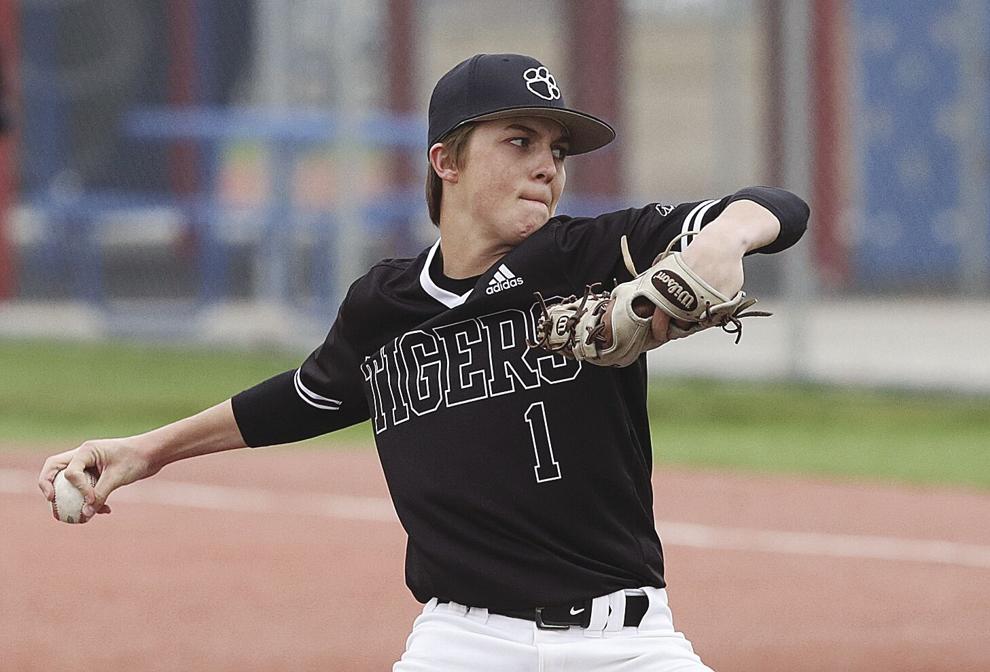 Markus Miller took the mound in relief of Mackey, and after allowing three straight hits, he settled down and took HHS' 8-4 lead into the seventh inning. His pitch count got too high for Marquardt's comfort level — especially with another week full of games looming ahead — so Brooks took over and retired two of the four batters he faced.
Musgrave had a pair of hits and scored twice while Newman had two hits and an RBI. Stevens reached base in all four of his at bats.
Hastings' important stretch continues Friday when it will host Class A rival Grand Island, one of two Class A teams the Tigers will face over the next week.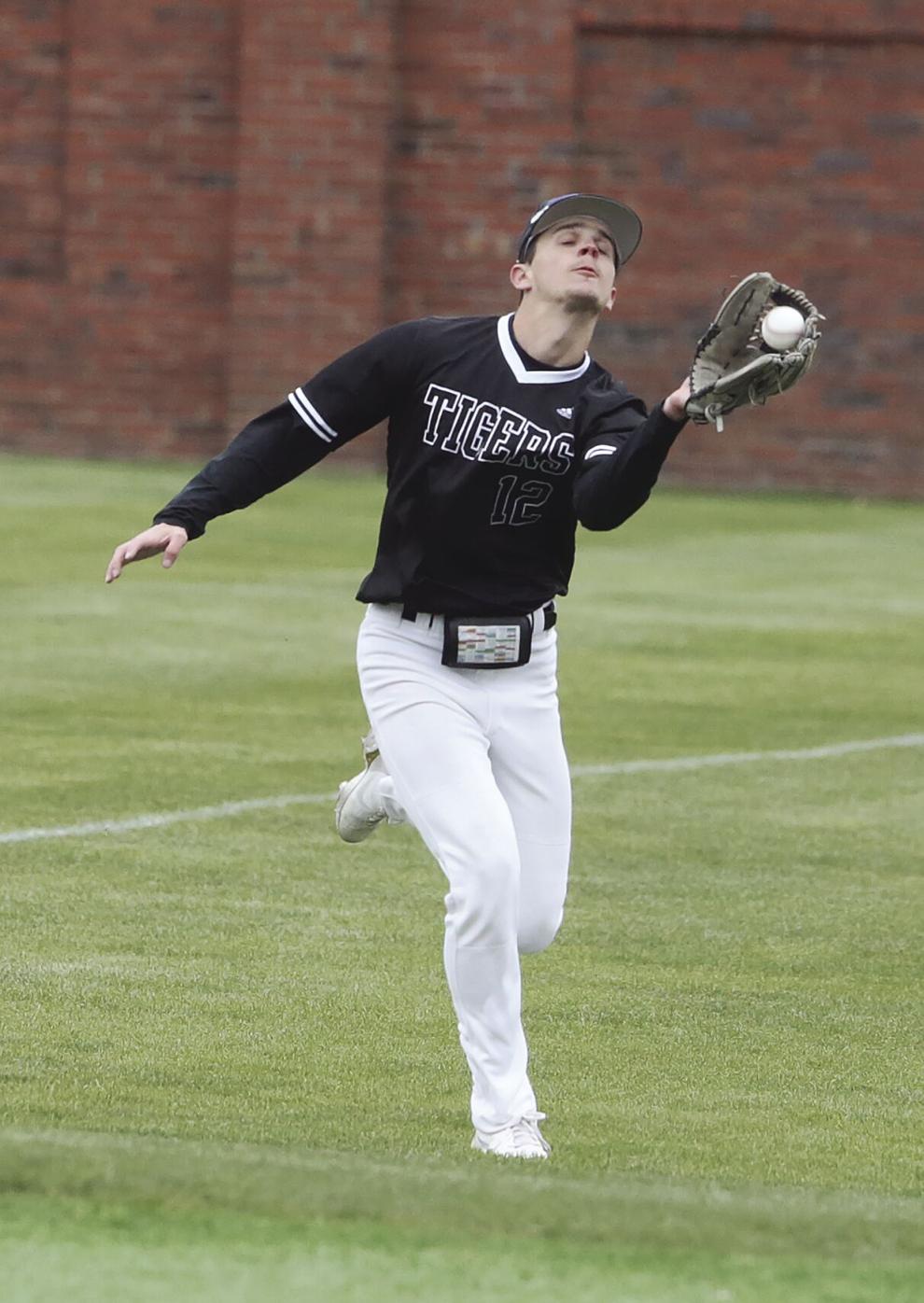 "Newman is going to go for us...and I don't know much about Grand Island this year. I know (head coach) Kirby Wells, obviously a really good friend of mine, and they're going to be well coached and play hard — we just have to figure out how to match that or beat that level," the HHS coach said. "We have to stay in the W column at least until Tuesday so we can stay in position to host a district tournament."
Waverly (9-9)....010 030 1 — 5 7 4
HHS (11-5)......004 211 x — 8 10 1
W — Brayden Mackey. L — Carson Vachal. S — Luke Brooks.