For one night, Chandler Wagoner and Luke Bay can breathe sighs of relief.
The coaches of the Hastings Sodbusters, who joined the team just more than a week ago, secured their first win over Clark Division rival Fremont, snapping the Moo's 11-game win streak.
The Sodbusters (4-9) have only taken two of the teams' seven meetings thus far, but those two are the only blemishes on Fremont's slate.
Hastings overcame six errors and set a season-high in hits Wednesday night to edge the Moo 8-7 at Duncan Field.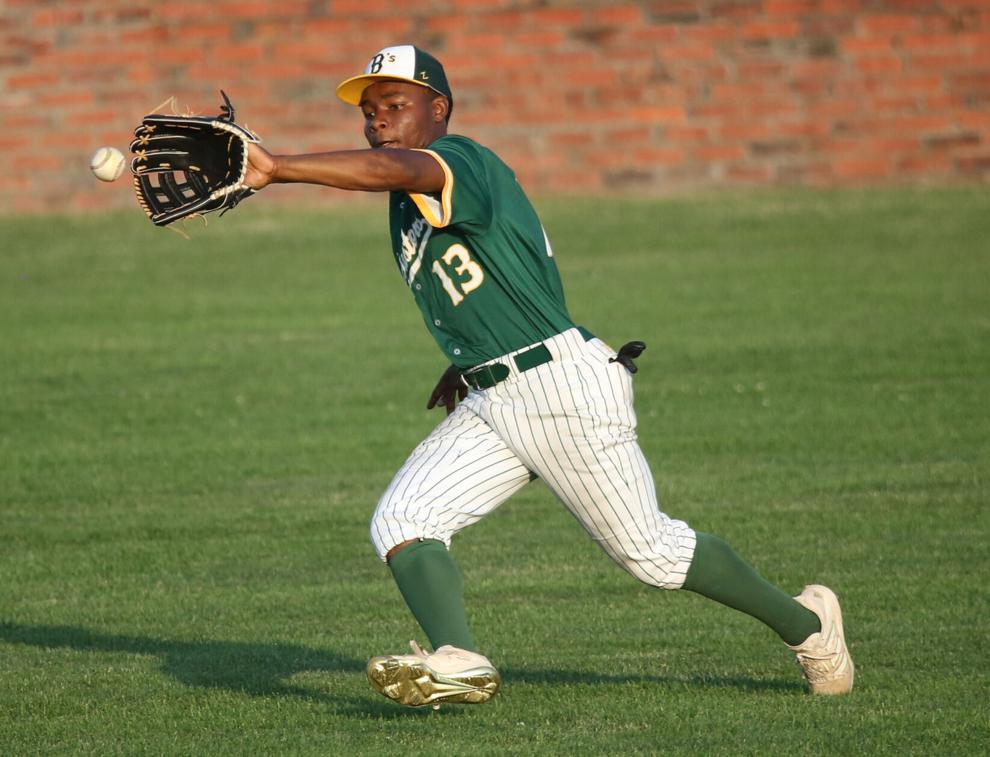 The bullpen clenched onto a three-run lead in the ninth and nearly squeezed too tightly. But Rans Sanders stranded the tying run on third after surrendering a run-scoring single to the first batter he faced in relief of Chris Mazzini.
"We found a way to get out of trouble, we competed with the bats all night, and found a way to piece some runs together," Wagoner said.
The offensive showing was welcome, especially against Fremont starter Joe Richter, who yielded just one run to the 'Busters across five innings a week ago.
On Wednesday, Hastings cut Richter's night short an inning sooner and clipped him for six runs on eight hits.
"The at bats are coming around big time," said Wagoner, whose team finished with 15 hits.
Omar Jackson, Cole Dawson and Justin Mcguigan all finished with three hits apiece. JT Cafferty and Treyon Kozal smacked a pair of hits each.
"Top to bottom I don't think there's an out in our lineup," Wagoner said. "Guys are starting to get themselves in good hitting situations and hit the fastball better."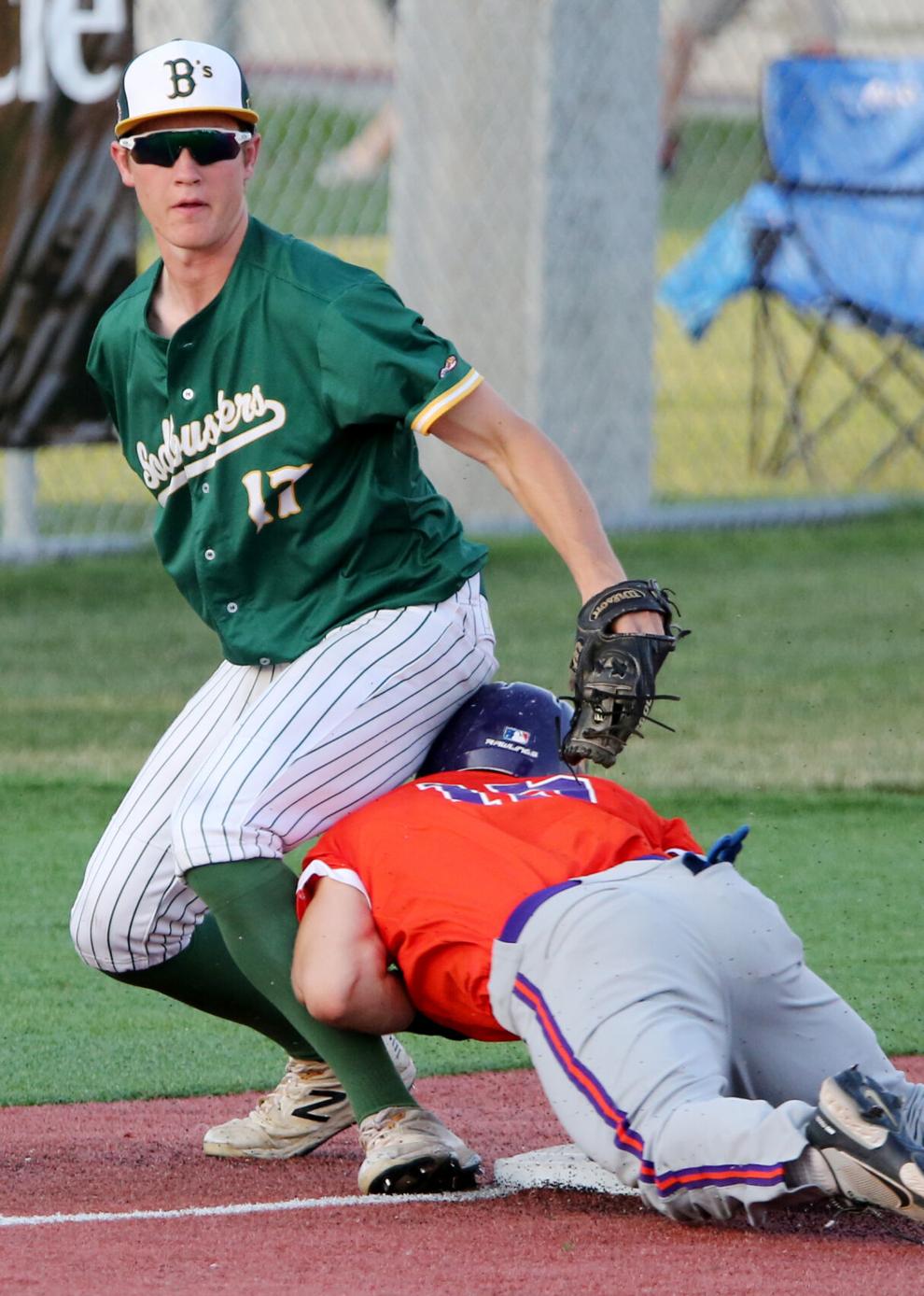 Jack Hammond had perhaps the most impactful hit of the night with his two-run single in the eighth, which provided the necessary — and needed — cushion for victory.
Hammond's punch through the infield plated Jackson, who walked to lead off the frame, and Dawson, who worked a single out of an 0-2 count.
Fremont (11-2) threatened in the ninth with a leadoff single by Tyler Push and a one-out walk from Mazzini to Austin Callahan. Luke White, the tying run, singled in the pair.
Push was nearly gunned down by Jackson in center but McGuigan, Hastings' catcher, expected the ball to be cut off. Instead, the Sodbusters lead was trimmed to one with an RBI ground out by Ryne Hayes, and the tying run placed on third.
Sanders induced a pop out on the first pitch to finalize the result.
"Good things happen when you pound the zone," Wagoner said.
Hastings starter Will Horton threw 50 of his 76 pitches for strikes, but his defense didn't back him early on.
The Sodbusters committed four errors in the second inning where, consequently, Fremont scored its first five runs.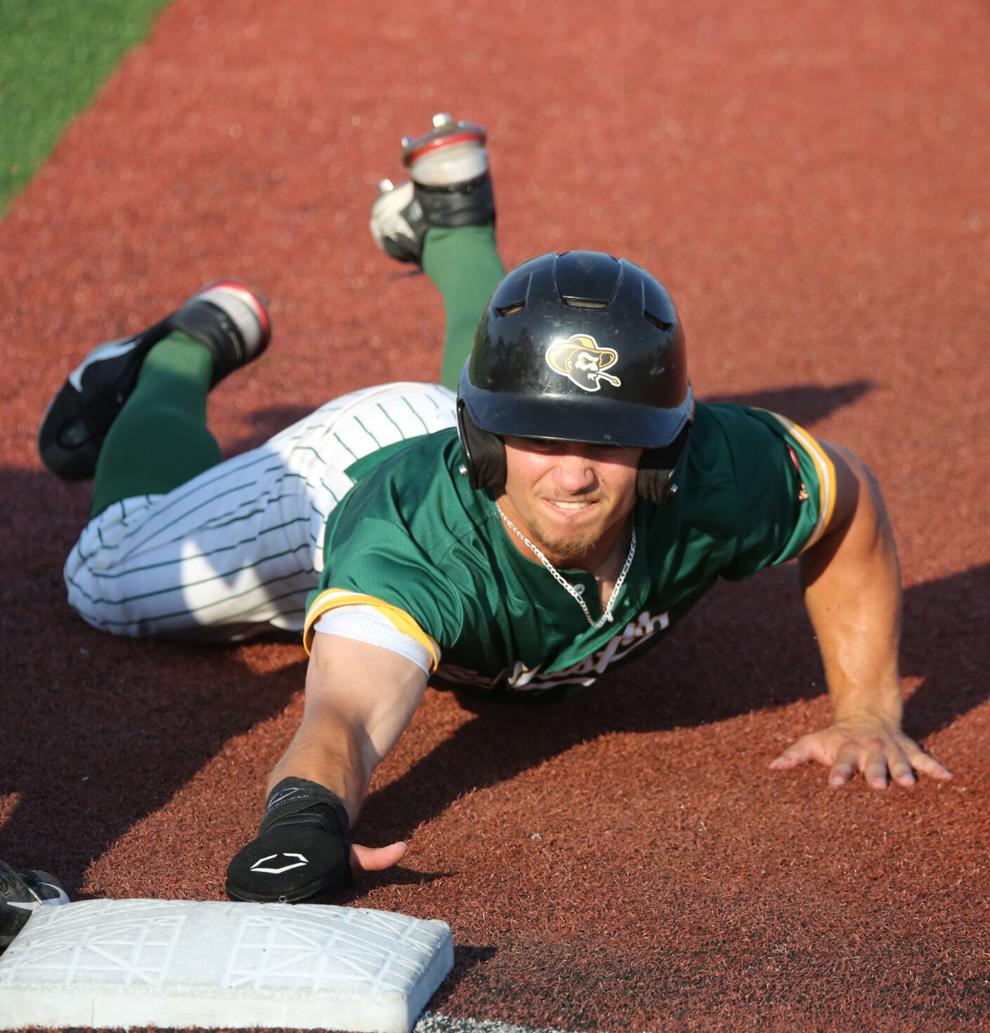 "When it comes to just making the routine play, that's something we need to do," said Wagoner, whose team is second in the Expedition League with 27 errors through 13 games. "Errors are obviously going to happen, but four in one inning is tough."
Hastings eventually regained the lead thanks to a Fremont error in the fourth that extended the inning.
First in relief of Richter, Jayden Payne's initial offering produced a chopper to short that popped out of Braden Webb's glove and scored both Jackson and Kozal.
Jacob Shaw tossed three spotless innings following Horton, silencing a Fremont offense that ranks second in hits and third in runs scored. The Moo's league-leading 12 home runs hardly come in to play at Duncan, but does at Moeller Field, where the Moo took Tuesday's matchup 4-1.
"Our biggest thing we talk to the hitters about is there's not a lot of hits in the outfield here. So, you go play at a place like Fremont, there's not a lot of hits on the ground there," Wagoner said.
The two teams meet for an eighth time on Thursday for a 6:35 p.m. first pitch at Duncan Field.
FRE (11-2)...050 000 002 — 7 11 2
HAS (4-9)....211 200 02x — 8 15 6
W — Jacob Shaw. L — Joe Richter.