Brayden Schram grinned when he thought about Thursday's forecast.
A high of 52 degrees, only a slight breeze, glimpses of sunshine.
"Much better than all of our other meets," he said.
It was really the most important thing about Thursday, considering the early meets Hastings' golf team had participated in were more gloomy, windy and wet.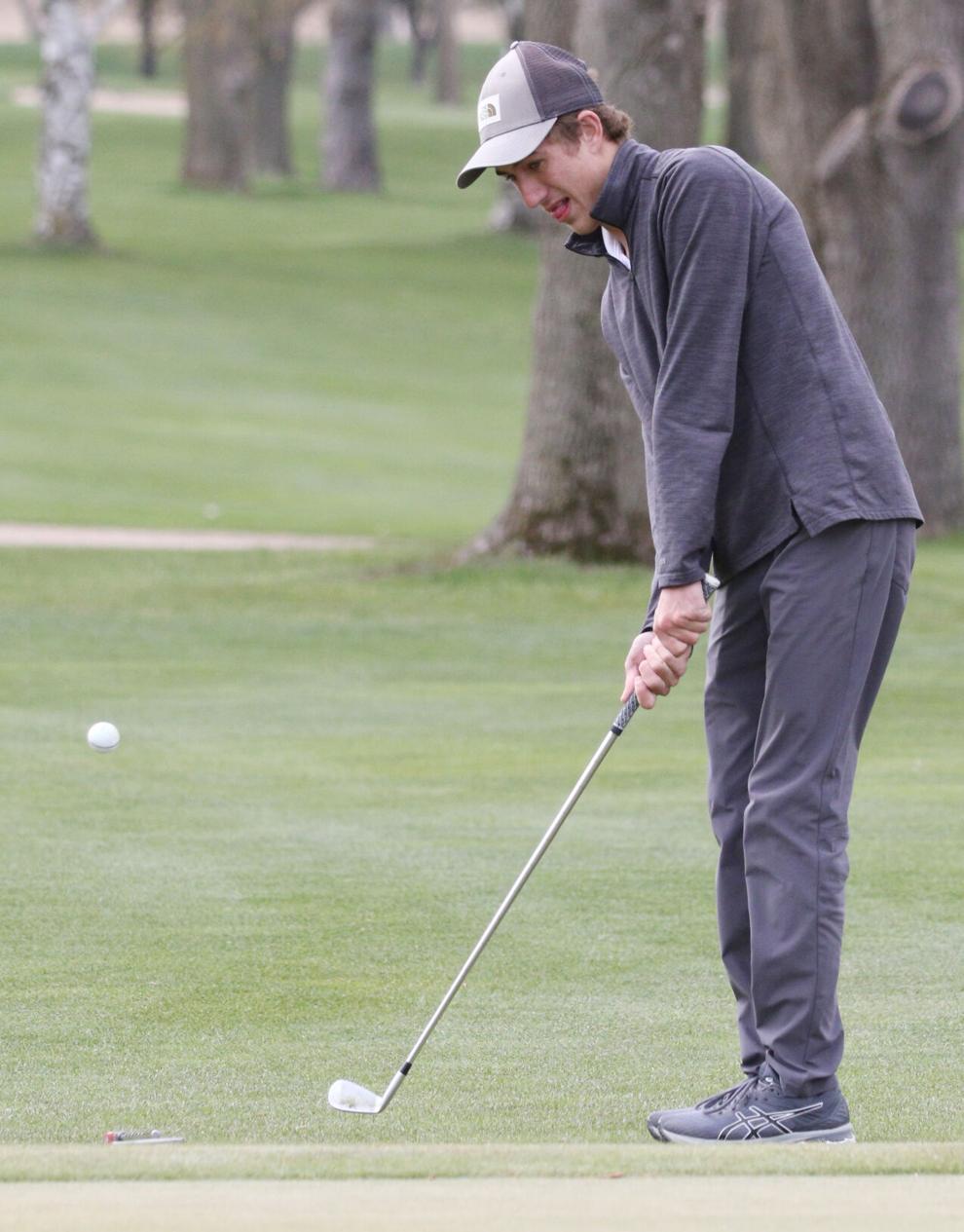 The Tigers finished seventh at an invitational they hosted at Lochland Country Club. Schram led the team with a sixth-place finish individually as he carded a 76 on his home course.
"(The 76) was good," he said. "A lot of strokes I could have made up on my putting easily, but overall not too bad."
Schram said his card was close to where he typically finishes at Lochland. He finished with two birdies, which came on the par four second hole and par five 18th. He bogeyed Nos. 1, 5, 9 15, 16, and 17.
"I got into a couple of fairway bunkers that I struggled to get out of cleanly," Schram said. "But overall, nothing horrible."
Schram's 76 was four over Lochland's par of 72. Only Grand Island's Henry Kosmicki, who shot a 70, turned in a score under par for the day. The Islanders took home the team title as well with a collective 304.
Kearney High was second, shooting 310 as a group, led by Preston Skeen's 75.
The Tigers posted a 354, which is their best team score to date this spring. Tanner Bauer shot 88, Gavin Valle a 93, Aden Ortegren 97, and Calan Brant 102.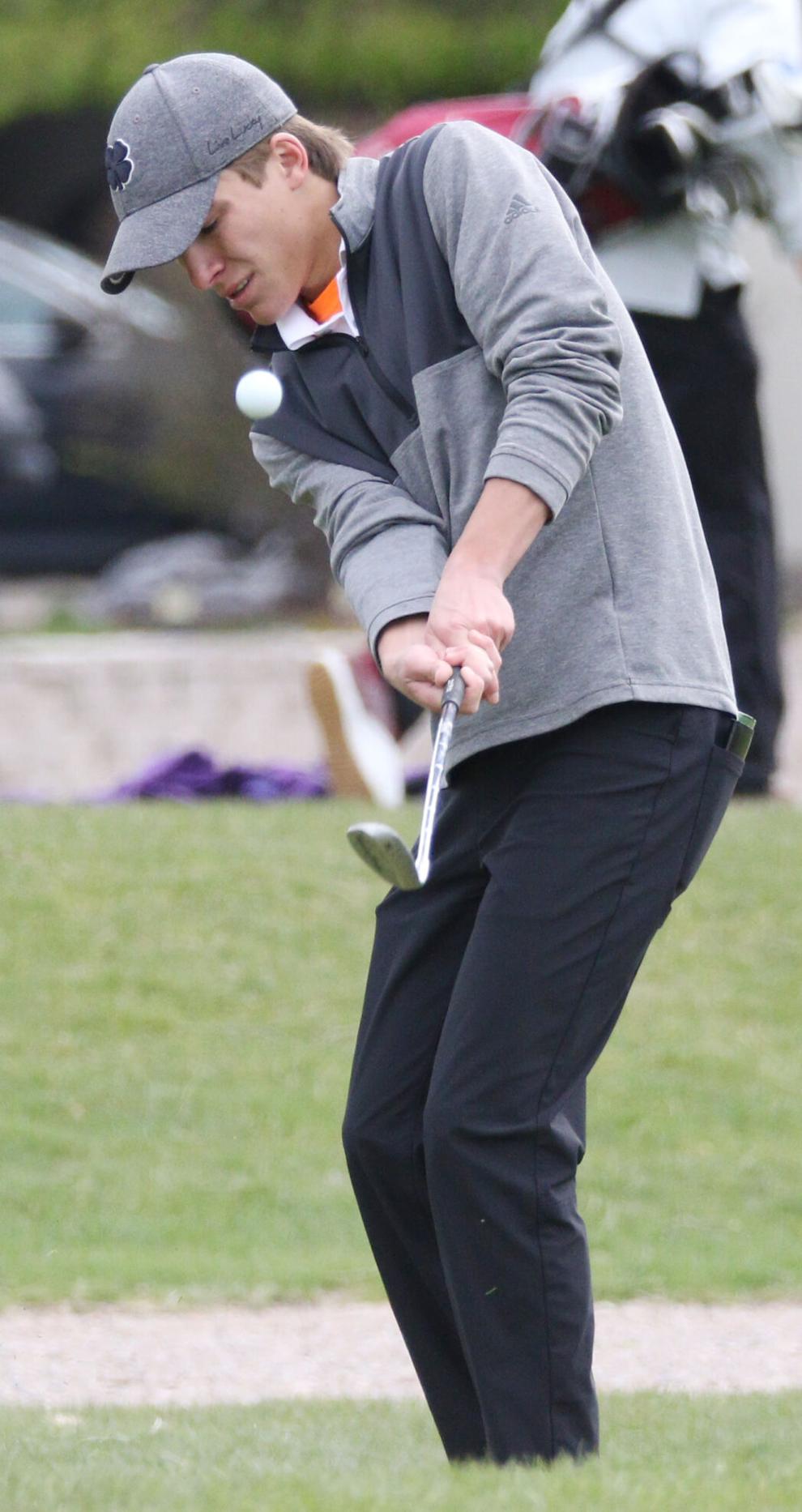 "Their goal is to be at a 345," said HHS first-year coach Allison Soucie. "Team-wise we've shot really well. I think it's just about making some more putts and using some mid-range clubs and we can definitely get there.
"Some of our top player shot well and some of them didn't (Thursday). We just need to have a full team actually shoot well and we can definitely get there."
Like it was Thursday, much of the competition Hastings faces is in Class A. Soucie says that can't hurt.
"For a B school to get shoved in there, I think we do really well," she said. "I think that's an advantage when it comes to district time. I think it prepares us mentally for when we have to go into a bigger competition. I think we play well with the teams that we face. When you play against better teams, you strive to be better, as well."
The Tigers were comfortable playing at home for the first time Thursday.
"That, and I think we're also using our strengths," Soucie said. "We're just being smarter and more patient golfers."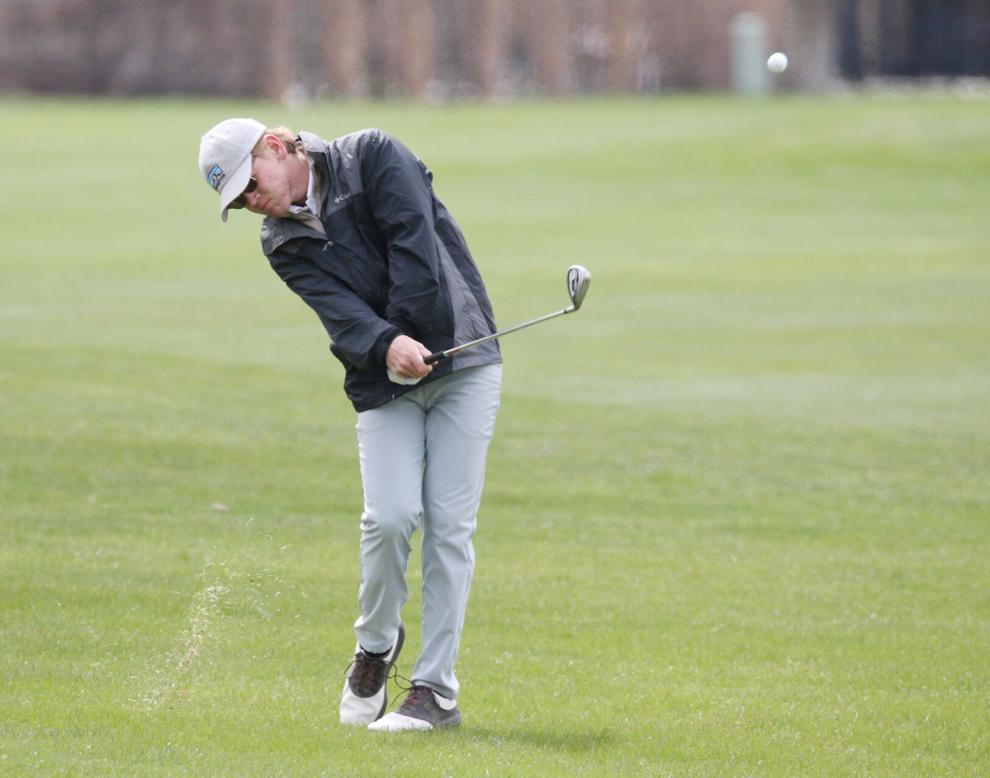 Hastings has a chance to become acquainted with the site of the Class B state tournament course when it goes to Elks Country Club in Columbus next week.
1, Grand Island 304; 2, Kearney 301; 3, Norfolk 333; 4, North Platte 335; 5, McCook 337; 6, Columbus 352; 7, Hastings 354; 8, Lexington 434; 9, Hastings JV 452; 10, Hastings Reserve 483
1, Henry Kosmicki, GI, 70; 2, Brock Kuhlman, COL, 74; 3, Blake Barner, NP, 75; 3, Preston Skeen, K, 75; 3, Marcus Holling, GI, 75; 6, Brayden Schram, H, 76; 7, Payton Craw, M, 77; 7, Kasch Morrison, NP, 77; 8, Cole Schroer, K, 78; 8, Cole Feddersen, K, 78; 11, Colin Jones, K, 79; 12, Isaac Heimes, N, 79; 12, Jared Ladechka, GI, 79
6, Brayden Schram 76; Tanner Bauer 88; Gavin Valle 93; Aden Ortegren 97; Calan Brant 102