As Nate Vontz watched Caleb Badura's second shot from the downslope on hole No. 18, the second playoff hole, he knew what he had to do.
His goal: to get the ball on or near the middle of the green.
Vontz didn't reach the green, but his approach shot on the par-five finishing hole at Lochland Country Club was just where he needed to be.
From there, he chipped on, narrowly missing the cup for a second straight hole, but settling the ball close for a victory tap-in.
Badura, who skimmed his second shot over the nose of the long pond alongside 18's fairway and watched it roll up within 40 yards of the green, chipped to within 10 feet of the cup but missed his birdie putt right of the hole.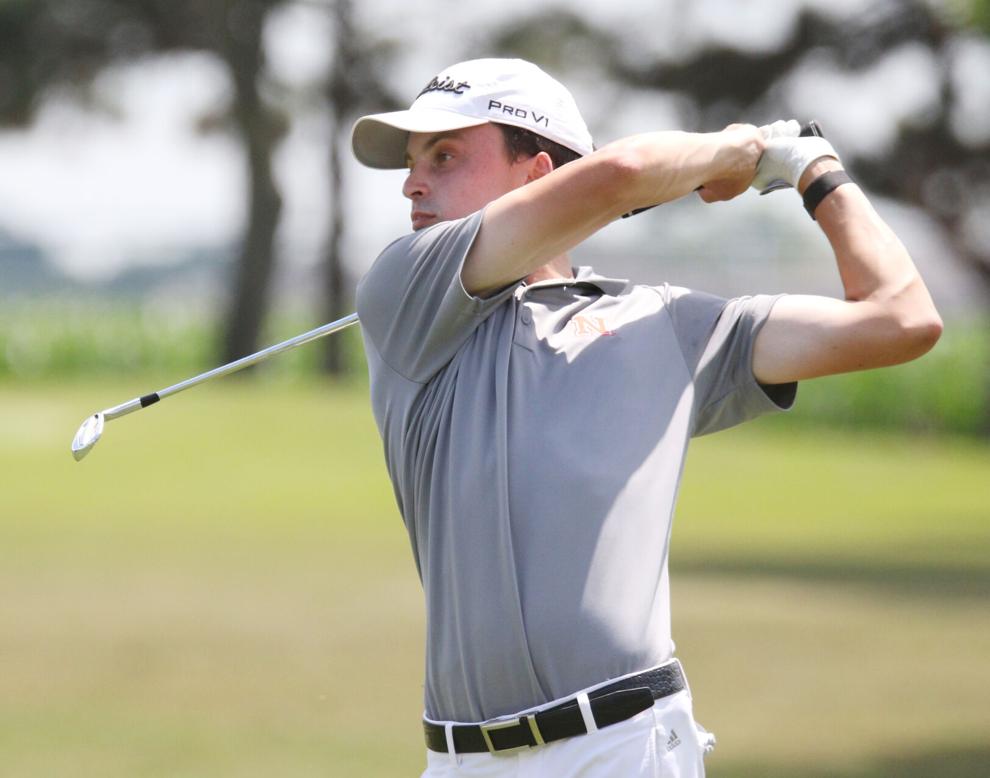 "It was a good drive, just a horrible lie in that fairway," Badura said. "It was downhill, I had the number and I just mishit. And that putt just didn't break."
On a second try after the tournament was decided, Badura drilled the cup.
"It was dead straight," he said with a deflated laugh.
Vontz capped a thrilling second day of the Hastings Open with his tournament-clinching one-footer, surviving a two-hole playoff against his good friend after six-plus hour round in the Championship Flight.
"Caleb's a good player and he's got it in him to win, too, so I just had to stay focused for another two holes to get it done," Vontz said.
The pair's tee shots on the first playoff hole, No. 17, hugged each other down the left rough, requiring a low liner to reach the green.
Badura, who shot first from the rough, skipped his shot to the back fringe of the green while Vontz laid up short.
Badura's initial putt left close to five feet. Vontz nearly holed out with his wedge.
Badura sinking his second putt forced the group onto 18.
"I just told myself, 'You're going to make this, you love being in contention.' It's all about attitude in that situation," Badura said.
Vontz's focus seemed to break following his first bogey of the tournament 26 holes into it, when he carded a five on hole No. 9.
Then, when his group — including Hastings' own Josh Hinrichs and Omaha's Matthew Quandt — reached 10's green, the horn blew for a half-hour weather delay.
Vontz went on to bogey the 10th, 12th, 13th, and 16th. But he finished with a birdie on 18 to unknowingly force the playoff with Badura.
"Had a few unlucky breaks and maybe one bad putting stroke, but I just kind of told myself that's going to happen, it's golf," said Vontz, who was a winner for the second straight week after his win in Nebraska Match Play last weekend in Gothenburg.
Quandt, who entered the day tied with Vontz at six-under par after their dual 66s at Southern Hills on Saturday, put pressure on Vontz across the back nine, trimming his once five-stroke lead to two with two holes left.
Both golfers parred the 17th before Vontz's birdie on 18.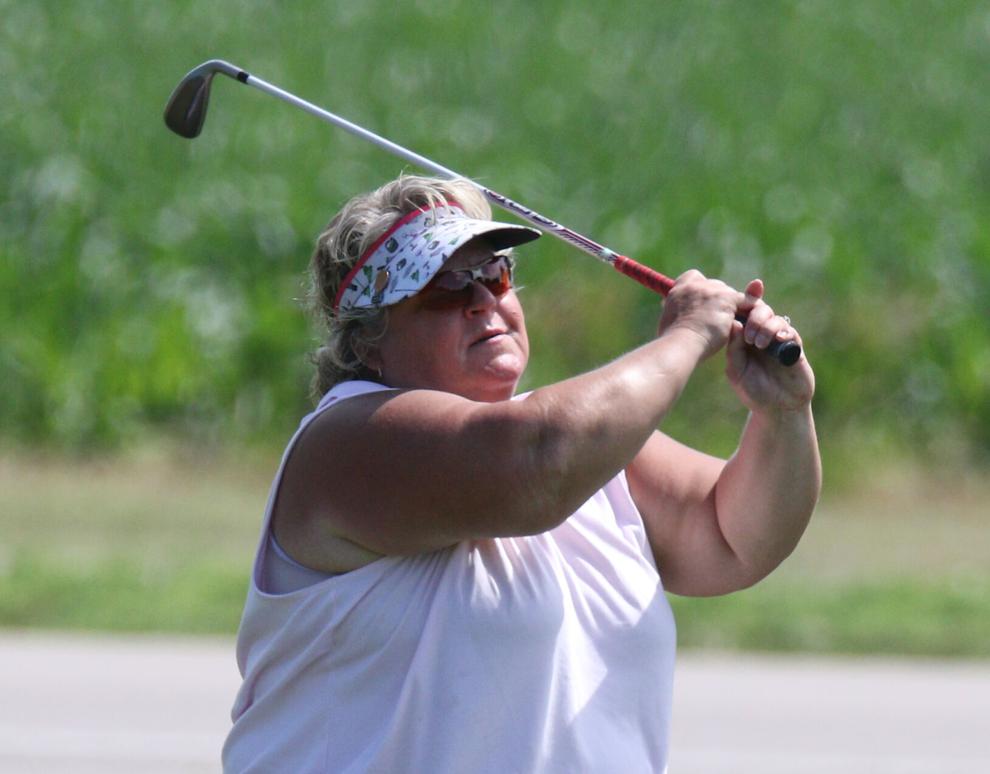 "I got the par and birdie there and got my mentality back after those four bogeys," Vontz said.
Through the playoff, Vontz had the help of his Creighton teammate Charlie Zielinski, who finished fourth in the Championship Flight (140), as his caddy.
"He took a literal weight off my shoulders, to say the least" chuckled Vontz, who walked the previous 18 holes. "Charlie was there to help me cruise in, keep me focused when I needed to be focused and keep my mind off golf when I didn't need to be thinking about golf."
Badura fired consecutive 69s on the weekend but ultimately came up short.
"It was solid," he said of the weekend. "It was a grinder."
Badura could only tip his cap to Vontz, whom he lost to the weekend prior, as well.
"He's amazing and he just doesn't make mistakes," Badura said. "Like those last two chips on the last two holes, you can't beat that. You've just got to make a lot of birdies against that guy."
The pair hope to post repeat performances in three weeks when Lochland hosts a U.S. Amateur Qualifier.
"Definitely is going to help having a tournament round out here," Vontz said following his first-ever round at Lochland. "There are a lot of tricky shots and a lot of visual tee shots you need to see before you step up for the first time. It should help a lot."
Sara Knaub was once again crowned champion in the Ladies' Flight, following a 75 at Southern Hills and a 77 at Lochland for a 152.
Knaub admittedly doesn't play golf much throughout the year, but when she does, she wins.
"It's just the nerves that come back with not doing this often, but I'm glad I did it. It's fun," she said.
Knaub, who decided to sign up for the tournament on Tuesday, posted a score 11 strokes better than second place Mattison Yurk (163).
"It's more range work than anything," Knaub said. "Like spending time on the putting green is more important than hitting some shots because the greens are completely different, too. You make up your strokes by your chips and putts here."
Knaub beat a field of 16 golfers, which was more than she's topped in the past at the Hastings Open. She's hopeful the number of female competitors continues to grow.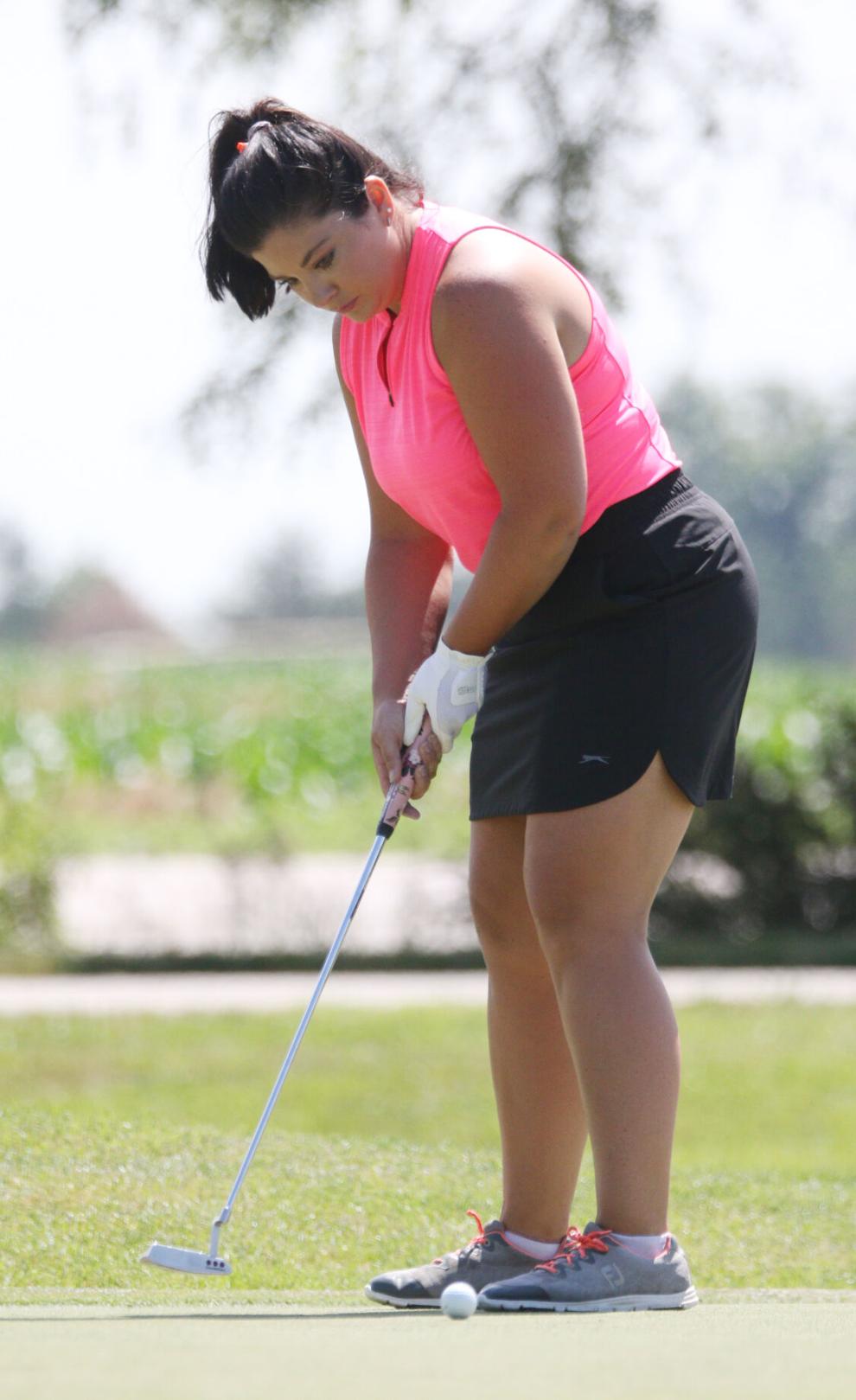 "I just hope we continue to get the word out," she said. "I hope we can get a couple of flights for these women and that more women feel comfortable to come play in this. I know it's a little bit intimidating, but it's seriously such a fun weekend of golf."
Travis McCarter won the Presidential Flight with his 133, shooting a 65 at his home course Southern Hills and a 68 Sunday at Lochland. Craig Badura was second with a 142.
Jay Moore was third in the Championship Flight followed by Zielinski, Brayden Schram (141) and Qaundt (141). Hinrichs was eighth (146).
1, Nate Vontz 66-72 138; 1, Caleb Badura 69-69 138; 3, Jay Moore 72-67 139; 4, Charlie Zielinski 70-70 140; 5, Brayden Schram 70-71 141; 5, Matthew Quandt 66-75 141
(low gross) 1, Sara Knaub 152; 2, Mattison Yurk 163; 3, Michelle Hartford 167. (low net) 1, Marge Klein 73-73 146; 2, Nammi Song 148; 3, Lisa St. John 148
1, Travis McCarter 133; 2, Craig Badura 142; 3, Jack Song 144; 3, Souks Boutmahavong 144; 5, Jeff Anderson 156
1, Barry Ballou 137; 2, Scott Sawyers 146; 3, Mark Dickey 147; 4, Lukas Krueger 150; 5, John Langdon 151; 5, Chad Gallagher 151
1, Elmer Harpold 142; 2, Steven Ernst 144; 3, Bill Krueger 144; 3, Craig Dickerson 144; 5, David Hoglund 145
(low gross) 1, Chuck Sorahan 147; 2, Scot Smith 152; 3, Mike Hogan 156. (low net) 1, Robert Nowaczyk 143; 2, Mike Butler 146